Private Catamaran Sailing in Barcelona
Private Sailing Tours for groups on Catamarans in Barcelona
Sail on a luxury Catamaran in Barcelona, discover the city from the seaside and enjoy an exclusive experience on the Mediterranean Sea. Our Private Catamaran Sailing Tour is ideal for private groups, corporate groups or a group of friends.

We can provide you with the right type of catamaran for your group in Barcelona that assures you the perfect sailing experience. The fleet consists of everything from small to medium and large catamarans. Choose between catamarans with capacity for 22 people, 80 people, 97 people and 120 people.

The Catamaran Sailing Tour for Private Groups starts out from the Olympic Port of Barcelona. In summertime, Barcelona has one of the best climates in the Mediterranean and our sailing tour gives you the chance of enjoying the refreshing wind and water and it is possible to swim or snorkel in the sea.
On the catamaran you will be able to enjoy spectacular views of sights like Sagrada Familia, the Gothic Quarter and the Port. It is also possible to enjoy a tasty meal with fresh pasta, salad and drinks.

Photos of the Catamaran Sailing Tour Barcelona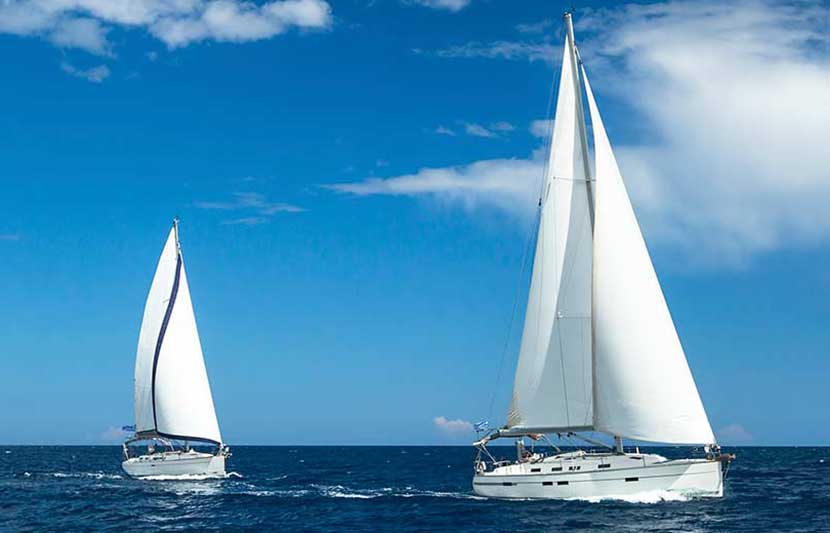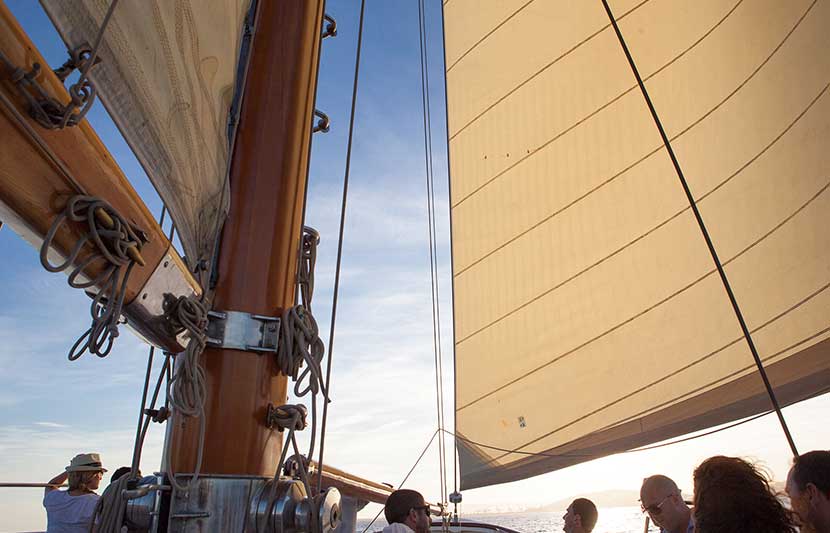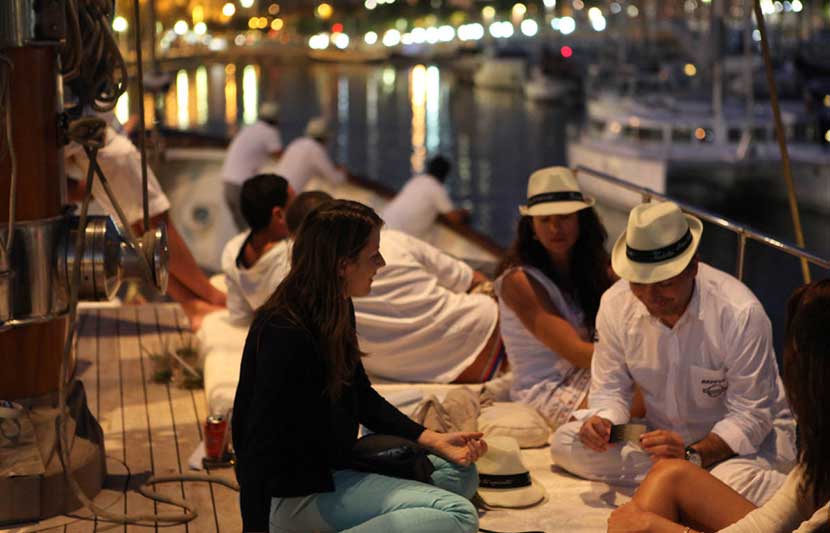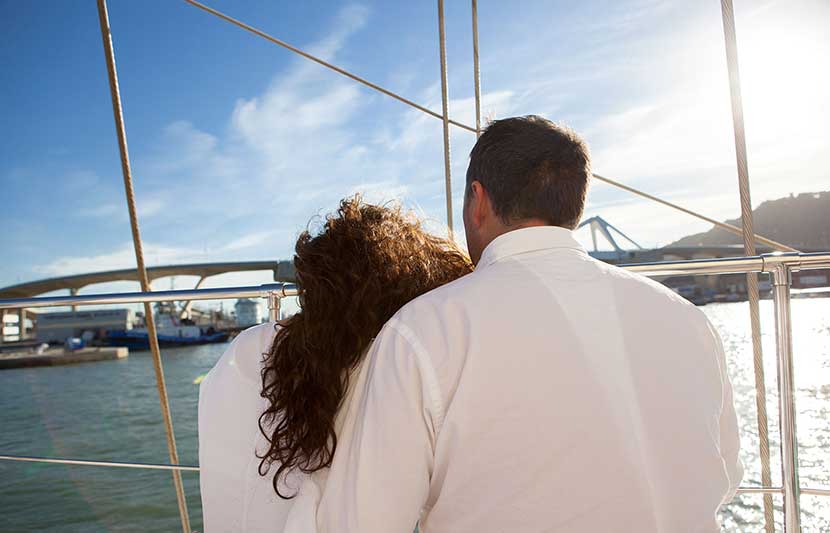 Details and prices of the Catamaran Tours
The Catamaran Sailing Tour is arranged for private groups of minimum 8 people. We can include pick-up at your hotel or nearest point to take you to the meeting point.

The Duration of the Private Sailing Tours

From 2 hours - we can customize the tour according to the needs of your group.
What can be included on the Catamaran?
DJ
Lunch/dinner (light lunch or dinner from 35 €/person)
Cold drink (soft drinks, beer and wine: 15 €/person)
Music
Snorkling equipment
Wine