Barcelona Corporate Travel
Travel Agency and Tour Operator in Barcelona
Barcelona Corporate Travel is a Registered and Fully Bonded Travel Agency & Tour Operator founded in 2010. We specialize in the organization of tours and trips to Barcelona. We would love to take care of all the details concerning your next trip to Barcelona.
With more than 10 years of experience we are the perfect partner to help you organizing the trip to Barcelona. We organize private guided tours, incentive trips, hotel reservations, events and sailing tours and we work with groups from 8 to 500 people.
We know that every group is different and therefore, we offer to tailor all our services according to the needs of each individual group and offer to prepare a custom made service. Working with us as your Travel Agency assures that you getting the most out of your stay in Barcelona.
We only work with private tours. This gives you full flexibility and freedom to have the tour program exactly how you want it. Choose when and where to start the tour, book the tour with or without accommodation and have the tour in your own language.

Examples of companies we have worked with
We are proud of having helped hundreds of
private groups
,
companies
and
familes
getting the most out of Barcelona.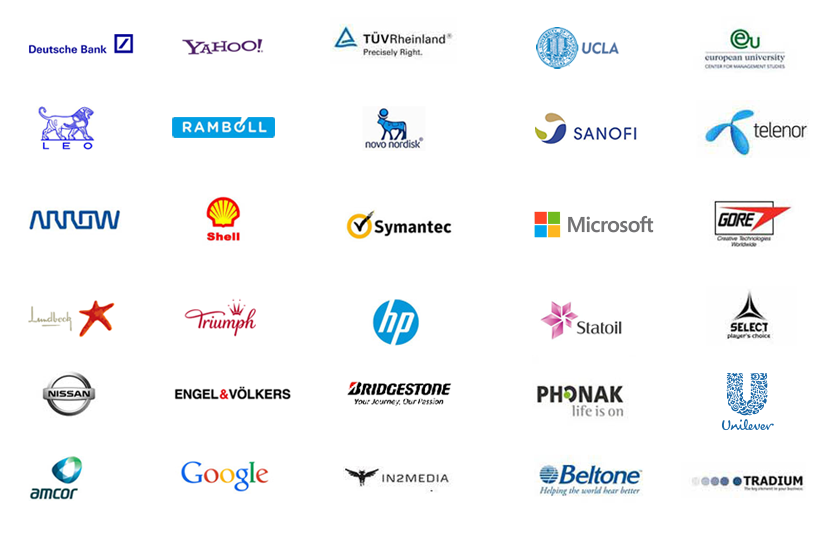 See more references from our clients

Tours in English and a wide range of other languages
We organize guided tours for private groups in English, Spanish, Italian, Russian, Dutch, Catalan, Danish, Swedish and Norwegian. Upon request, we are often able to accommodate speakers of Portuguese/Brazilian, Hind, Bulgarian, Rumanian, Czech, Turkish, Dutch and Polish.
Read our articles and see our photoseries Barcelona