Barcelona Modern Architecture Tour
See the most important modern architectural works in Barcelona
The Modern Architecture Tour is a city tour to the most important works of modern architecture in Barcelona. The route includes some of the European masterpieces such as Torre Hesperia, MACBA, Torre Agbar and Las Arenas, but also lesser-known works such as the bridge and tele-antena by Santiago Calatrava. The tour also focuses on the interaction between architecture, urban development and the city's historic city.
Since the city began planning the Olympic Games, some of the world's leading architects have come to Barcelona to build a wide range of emblematic buildings all over the city. Richard Rogers, Norman Foster, Arata Isozaki, Frank Gehry, Enric Miralles and Jean Nouvel are among the many international architects who have built buildings in Barcelona over the last decades. But you will also be able to see works of local architects like Jordi Badia & Jordi Framis, Enric Ruiz Geli, Miralles & Tagliabue, MBM and CGA Architects and we can arrange visits outside Barcelona to some of the works by RCR Arquitectes, winners of the Pritzker price.
Photos of modern architecture in Barcelona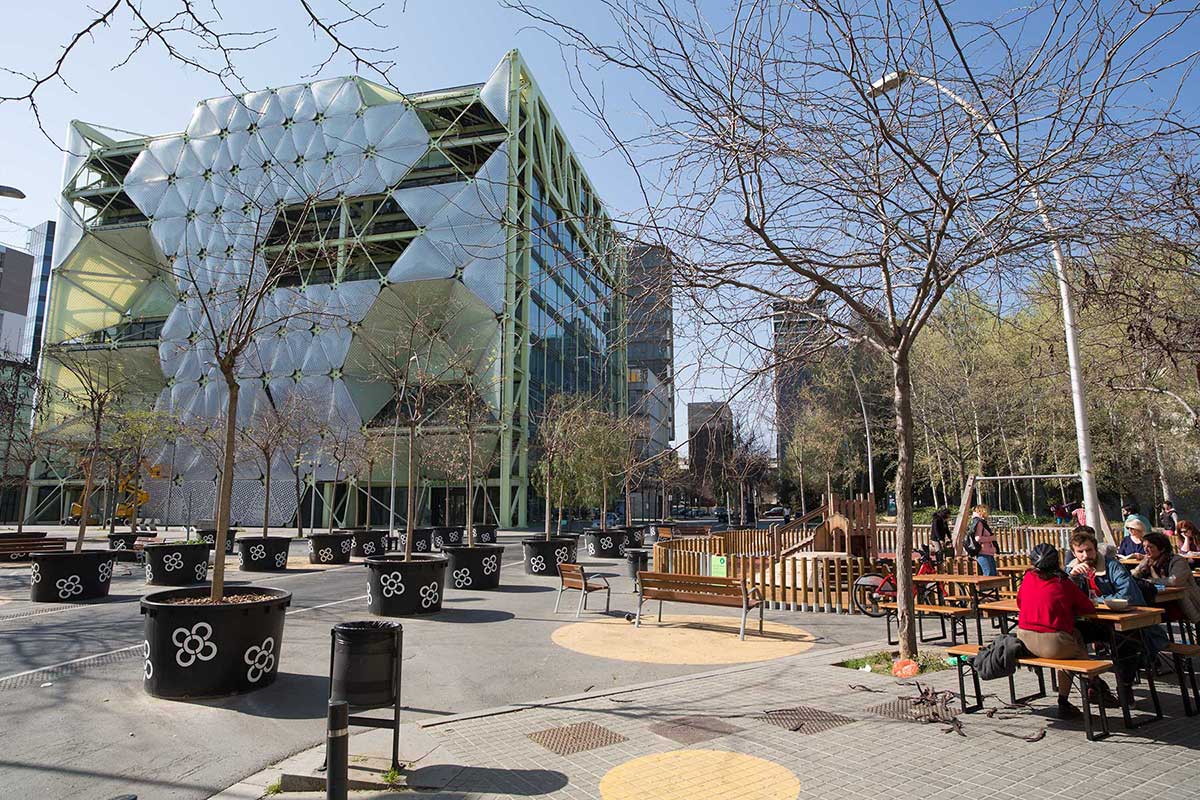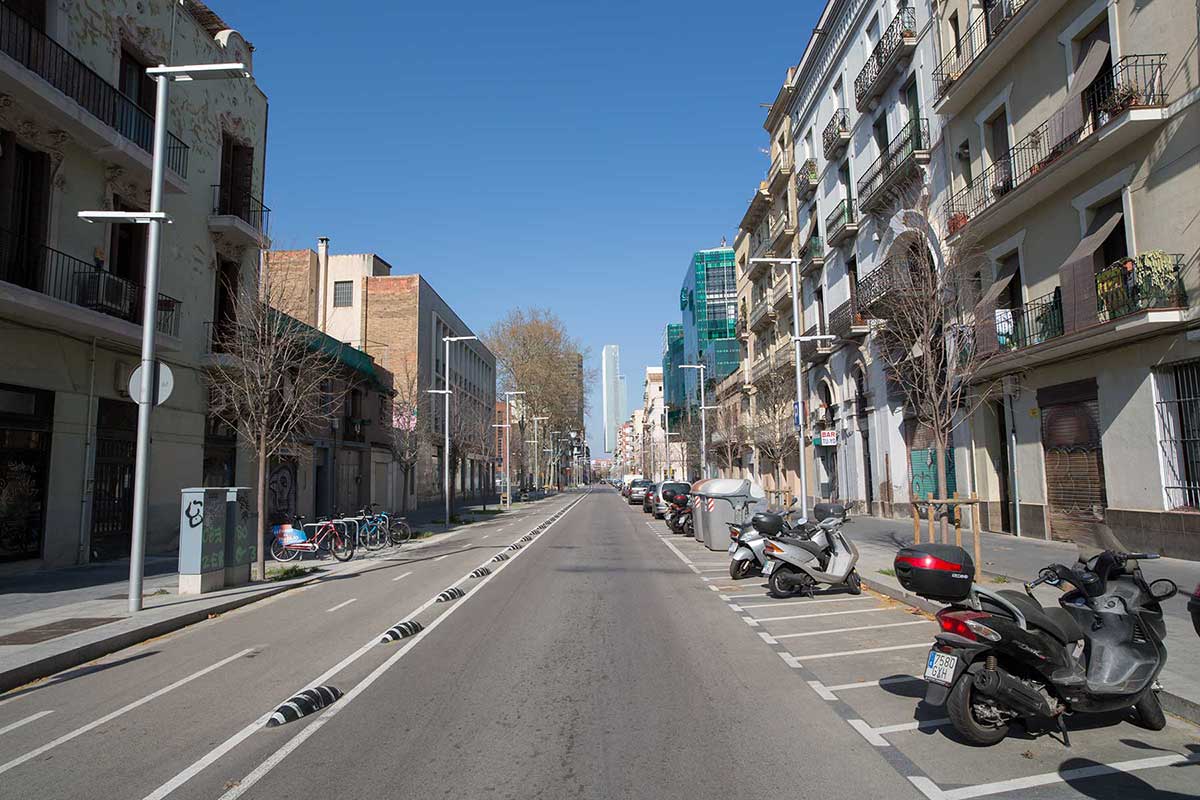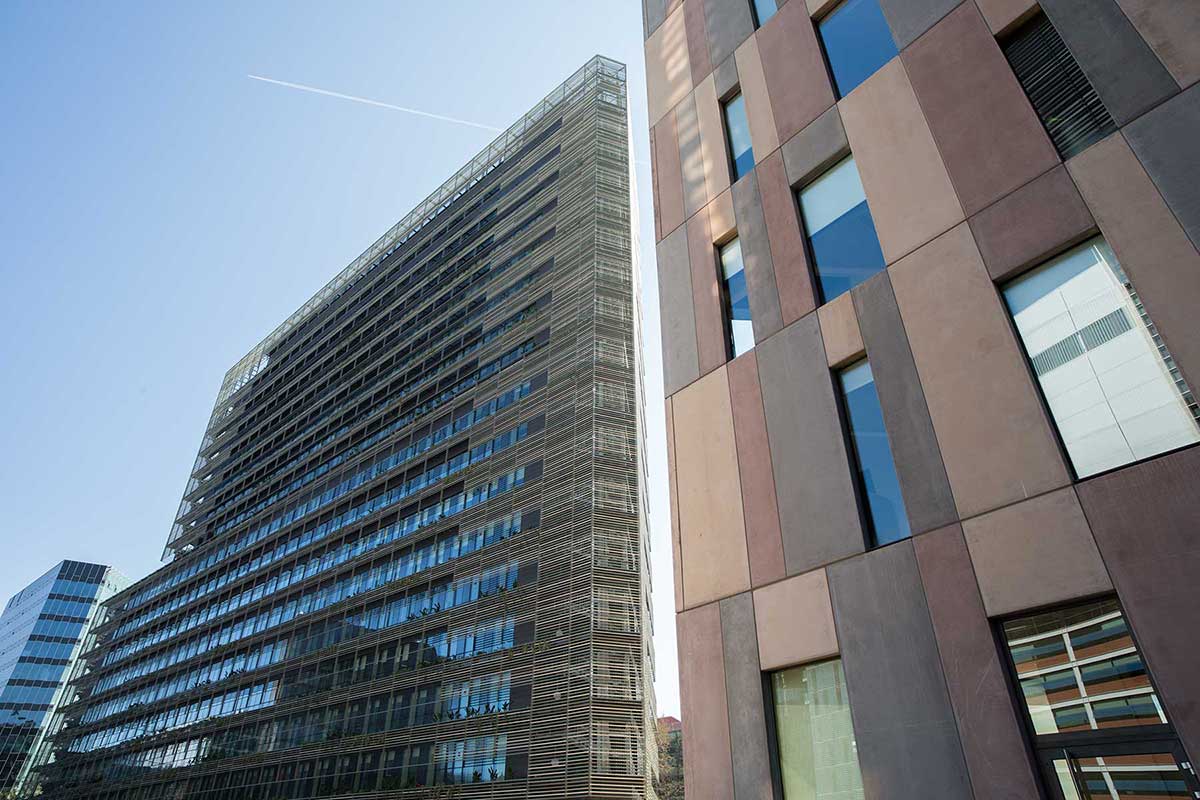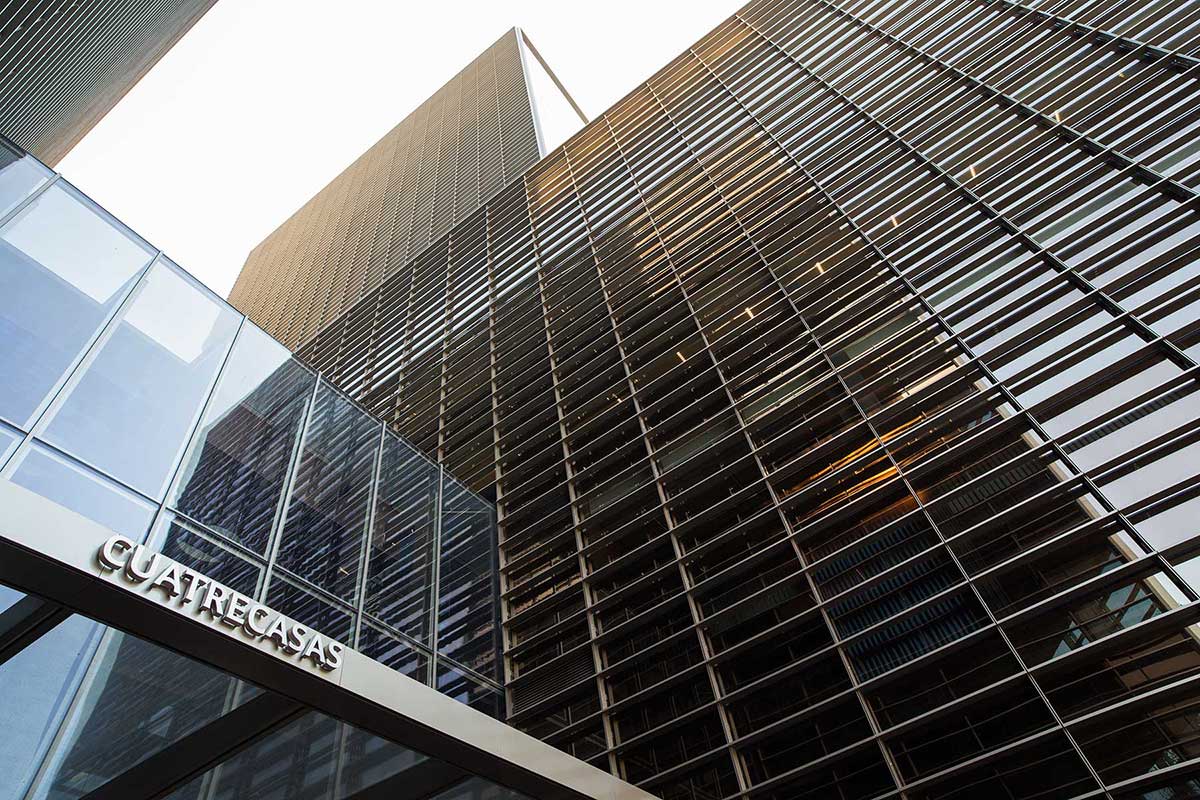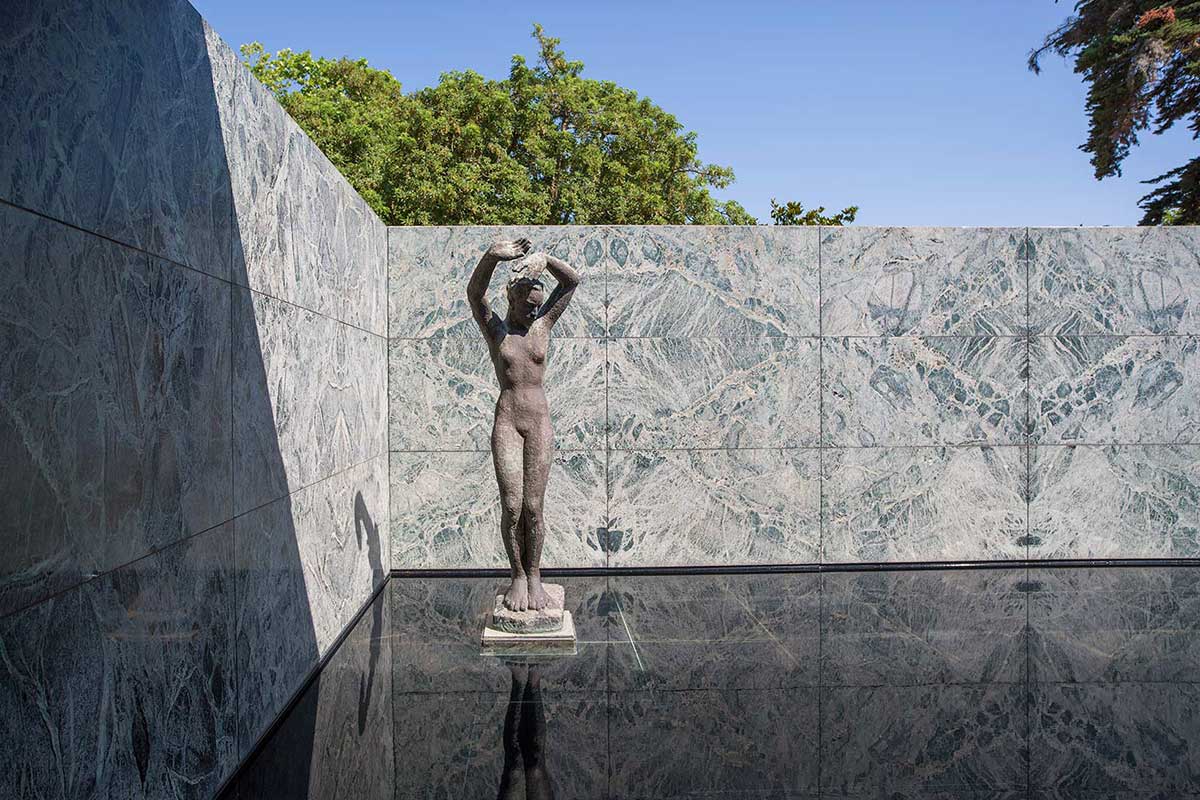 Itinerary of the Modern Architecture Tour
Below you will find the list of monuments visited on the Modern Architecture Tour. If you have any special wishes for other buildings that are not on the list, they can be added
Pick-up at the group's hotel

Montjuic & Plaza España

Mies van der Rohe's Barcelona Pavilion
Herzog & de Meuron: The Forum Building
Richard Rogers: Les Arenes- Conversion of the old bullfighting ring
Arata Isozaki: Sala Sant Jordi
Santiago Calatrava: Olympic Antenna (The Calatrava Tower)

Poblenou - Glories - 22@ & Olympic Port

Jean Nouvel: Torre Agbar
Jean Nouvel: Park
Frank Gehry: Fish sculpture
Santiago Calatrava: Bac de Roda Bridge
Miralles & Tagliabue: Gas Natural building
MBM (Martorell, Bohigas & Mackey): Barcelona disseny Hub
Enric Ruiz Geli: Media Tic
Miralles & Tagliabue: Parc Diagonal Mar
Jordi Badia & Jordi Framis: Can Framis
City planning & urbanization in the 22@barcelona district
Herzog and de Meuron: the Forum building
Manel Brullet & Albert de Pineda: Barcelona Biomedical Research

Drop-off at the hotel
Other areas/buildings that can be added: Hospitalet
(suburb) with Richard Rogers
The Hespería tower
and Toyo Ito's
Torre Fira,
the Eixample with Toyo Ito's
Suites Avenue,
the
Raval
and historic center, Richard Meiers'
MACBA
, Miralles & Tagliabue's
Mercat Santa Catarina and
Tibidabo
with Norman Foster's Tele-antena on Tibidabo.
Facts
: The tour has a flexible starting time and is fully customizable. The Tour to the Modern Architecture of Barcelona can be arranged for groups of between 8 and 200 people. For groups bigger than 35-40 people, we recommend to split the group into two. each with their own guide and bus.
Duration: 2-4 hours (the tour can be customized and shortened).
What is included:
Pick-up and drop-off at your hotel
Private, modern bus with A/C and driver
A professional, expert guide
Optional: include entrance fees to monuments
Languages: English (please contact us for Spanish, French, German, Italian or other languages).

Prices of the Modern Architecture Tour

Prices from
per person for a Private Modern Architecture Tour with a private bus. The prices depend on the number of participants and the tour is only orgnized for private groups of minimum 8 people.