Meeting rooms in Barcelona
Meeting rooms - fully equipped & with coffee breaks for groups
Barcelona is one of the most attractive destinations for professional meetings, business events and corporate tours. The city of Barcelona and the area around it is a constantly growing destination in Europe attracting visitors from all over the world. Its tourism industry is growing alongside the business activities that the city has attracted throughout the last years.

Barcelona has numerous options to offer in terms of venues, hotels and locations to host any kind of meetings and events. Barcelona Corporate Travel will be happy to assist you, proposing top locations with all included facilities, as well as take care of every aspect of your request, for a successful gathering.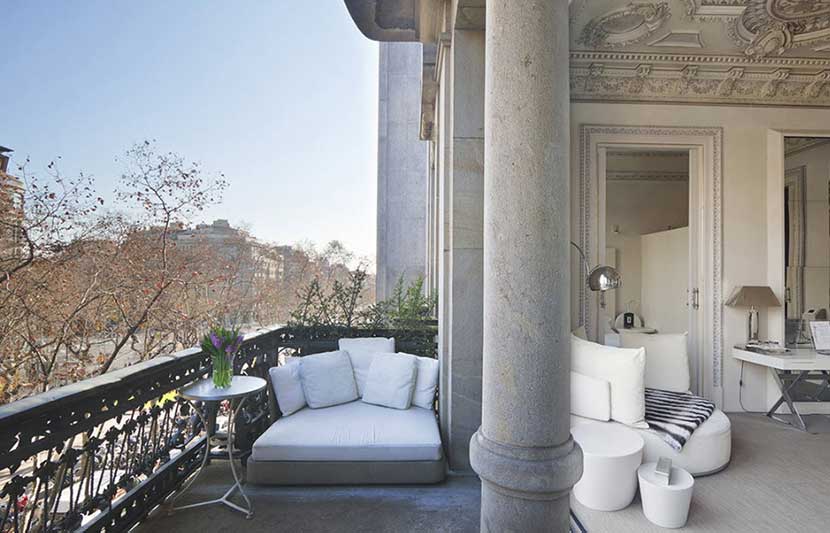 We would be glad to find the ideal meeting location for your group, either in a hotel or in a special venue. Our meeting rooms have capacity to host groups from 6 up to 500 persons. We collaborate with some of the best hotels in Barcelona, specifically designed to host luxurious events, business meetings, and incentives paying attention to every little detail and a very high service level. Choose between fully equipped comfortable spaces that offer natural light, buffets, coffee breaks, technical support, audio visual amenities and excellent trained stuff.

In addition, if you would like a particular venue that is different than a hotel, we are able to present to you some of Barcelona's most attractive spaces located in monumental buildings, cultural sites that are listed within UNESCO's cultural heritage, or simply attractive spaces qualified for hosting elegant events located by the sea or within the city´s heart.

Meeting rooms in hotels in Barcelona
H10 Metropolitan

The H10 Metropolitan Hotel is located on a historical building of the city that has been recently renovated and is found right in the heart of Barcelona, Pl. Catalunya. It has 4 meeting rooms to offer with the most up to date technology and team of MICE professionals on hand, offering personalised advice. An ideal option with a big capacity, excellent meeting rooms, location and services.
H10 The One

Situated in the elegant Eixample district of Barcelona, The One Hotel has 2 wonderful meeting rooms that offer a modern and comfortable experience combining natural light and high views of the city. Its elegant Roof top bar is a great outdoor setting as well for hosting drinks receptions.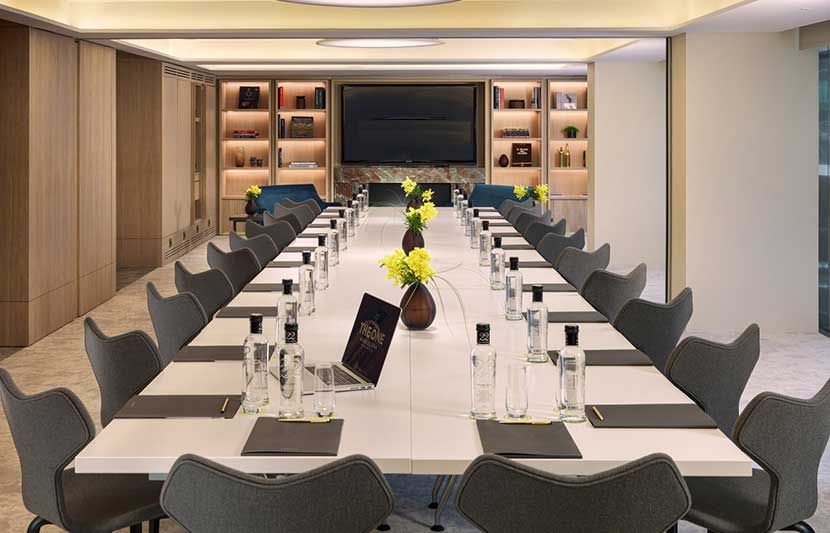 Hotel Sir Victor

Sir Victor's business spaces are ideal for brainstorming and productive meetings, as they offer the absolute interior comfort and flexibility to get tailored to your group's necessities. What is more, they are perfectly located right on Passeig de Gracia Boulevard and are equipped with last technology equipment.
Hotel Sofia

Hotel Sofia offers clearly the largest capacity in the city, to host large groups within its 22 meeting rooms flooded with natural light. The rooms vary between large rooms to intimate and cosy spaces, all of them with latest technology integrated, professional experts dedicated to your event and delicious snacks to top up every gathering.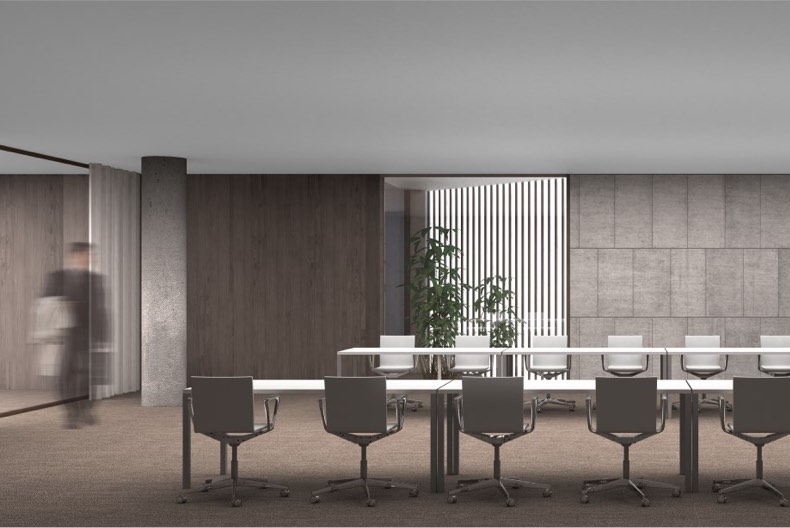 Hotel W

Located on the beachfront along the famous Barceloneta boardwalk, the hotel offers more than 25 fabulous meeting rooms with a maximum capacity of 1000 people. Hotel W can accommodate anything you need, from small gatherings to large groups.
Hotel Fira Palace

The five star hotel is located just 12 km from the airport and near Plaça Espanya. . Its 2,950-square-meter conference facilities are distributed in 18 versatile rooms, with capacity from 8 to 2,500 people.
Meeting rooms in venues in Barcelona & around the city
Casa Llotja de Mar

The splendid Casa Llotja de Mar, once the seat of Catalan commerce, is a national historic landmark near the city's waterfront. Built in the second half of the 14th century it has recently been restored and now offers a wide variety of meeting venues where you can hold all kinds of events in privileged surroundings.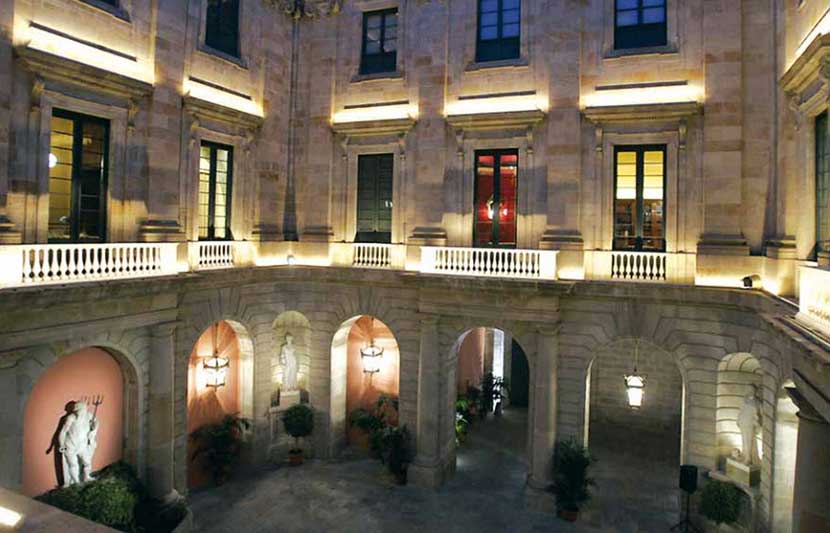 Casa Batlló

This stunning Gaudi-building is located at the famous Paseo de Gracia street and close to Plaça Catalunya. Casa Batlló, a UNESCO World Heritage Site, offers unique and legendary rooms that make any kind of event special.
Casa Milà

Built between 1906 and 1912 and designed by Gaudi, Casa Milà is located in Paseo de Gracia and is one of the most important landmarks in Barcelona listed as well in UNESCO's World Heritage Sites. Each and every of their room that is a piece of art will be available for lectures, congresses or any kind of event.
El Palauet

An emblematic modernist building designed by Pere Falqués i Urpí in 1903. Its magnificent facade adds more elegance to the famous Paseo de Gracia Avenue. Celebrations and events at this beautiful venue can have a capacity ranging from 25 to 400 people while they offer a scattered sense of luxury and quality.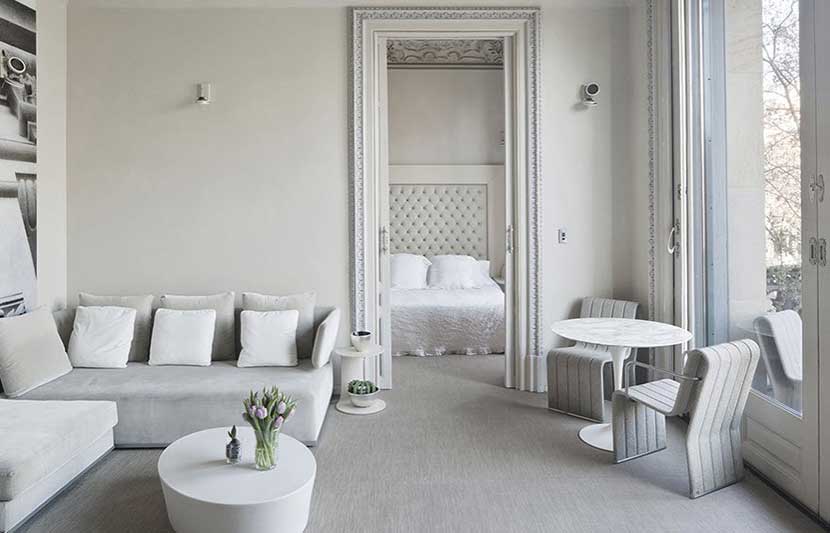 Fábrica Moritz

A 19th-Century cellar and brewery located in the historic city centre. With more than 4,500 m² and designed by Jean Nouvel, the venue offers modern and unique rooms for your event. In addition, its three restaurants serve exception Catalan-French cuisine.