Ferrer Bobet Winery Visit from Barcelona
Visit one of Priorat's excellent wineries in the Southern part of the wine region
Ferrer Bobet is a very successful winery in Priorat founded in 2008 by Sergi Ferrer-Salat (famous business man with a keen interest in wine) and Raül Bobet (one of the best wine makers in Spain). The two friends did an excellent job finding the perfect location for the winery, in a hidden corner on the beautiful hilly slopes between the main village of Falset and villages like Poboleda and Torroja of Priorat. The recipe for their success has been their passion to wine, their respect towards the local terroir and a strive for the very best.

The majestic vineyards surrounding the winery is part of the experience of visiting the Ferrer Bobet. But the beautiful architecture of the winery building does not fall behind: this modern design-building looks like a ship anchored in the rocks in the middle of a wild landscape. Many visitors will feel like being part of a James Bond movie when arriving to the winery.

Tasting distinguished Garnatxa Negra-based wines in the tasting room and note the acidity, the freshness and the aromas of the wines. Behind goes many hours of mindful work, using methods of ecological viticulture and working with vineyards of slate soil (locally known as llicorela), with vines planted on steep and high states or lower slopes, resulting in different orientations and therefore very different wines. Treat yourself with the Ferrer Bobet Selecció Escpecial 2007 (receiving 95 points from the world know wine critic Robert Parker), or the original Ferrer Bobet 2007 (94 Parker points), made of mostly hand-picked Cariñena grapes (61%) and Grenache (39c %).
Photos of the Ferrer Bobet Winery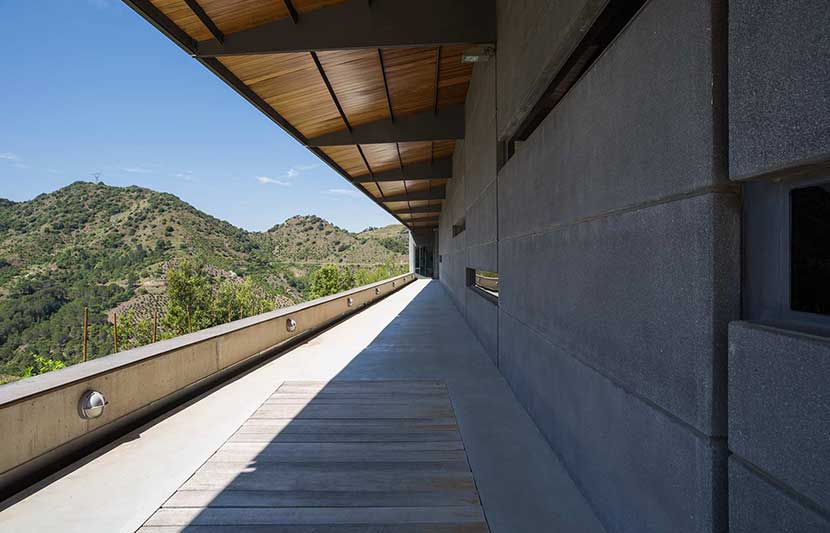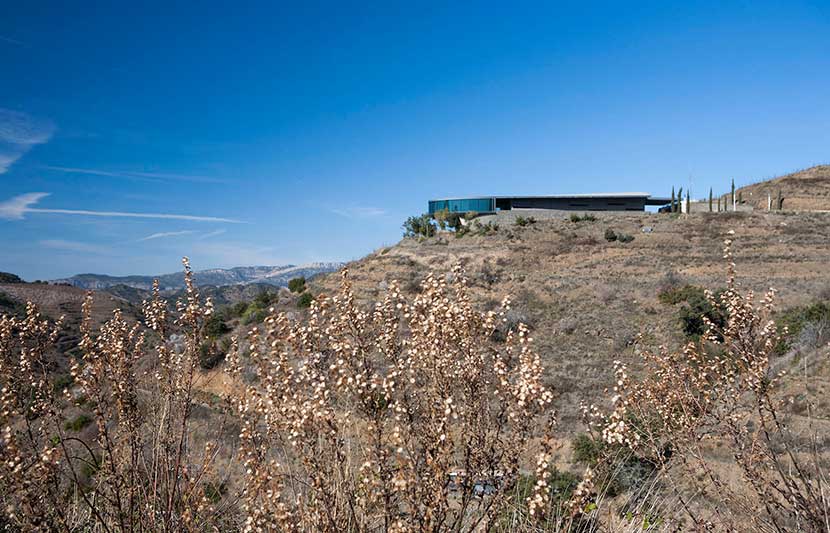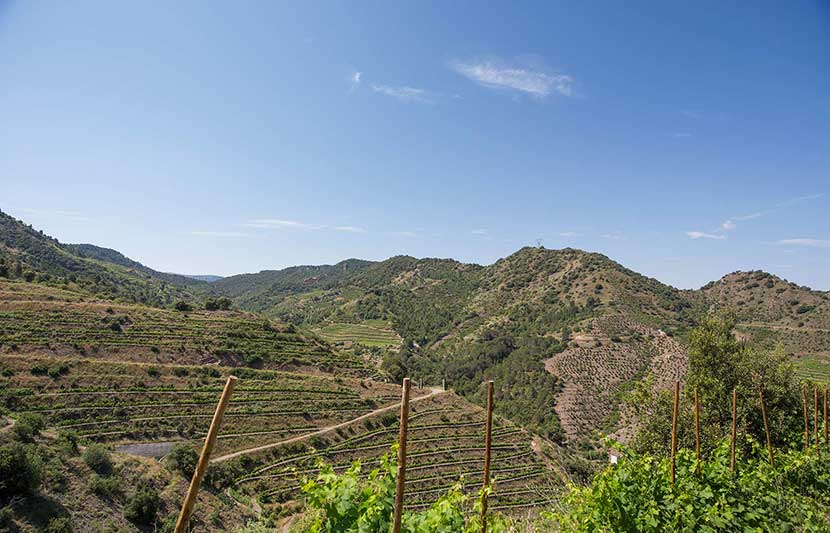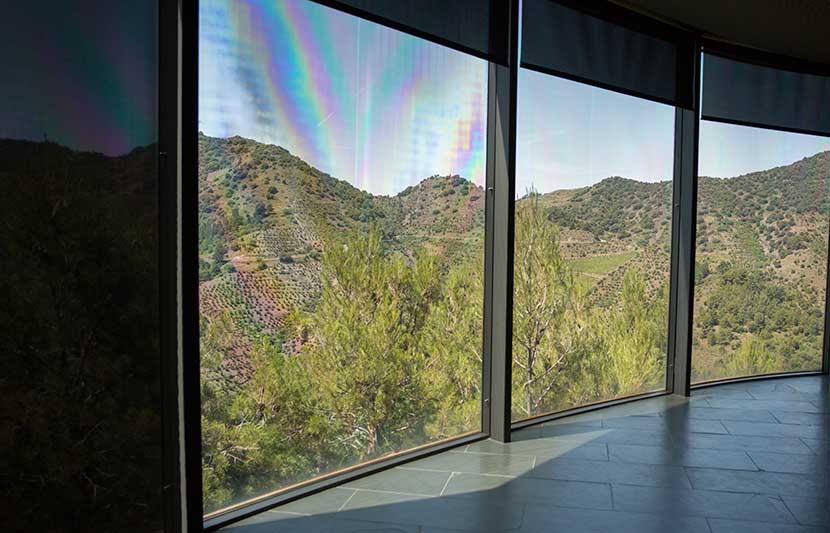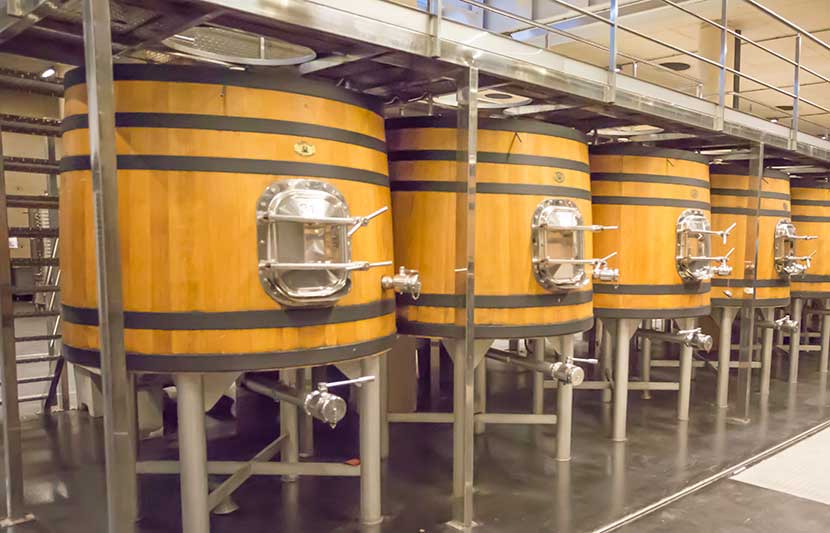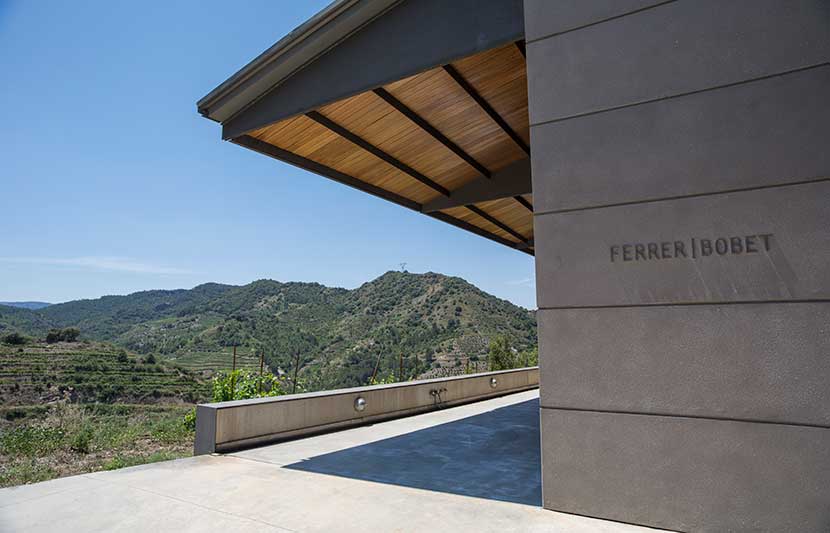 Details for the Wine Tour to Ferrer Bobet
The visit will be accompanied by a
local wine expert
who will accompain you to the vineyards and visit the cellar with your group.
Duration of the Winery Visit

The visit to Ferrer Bobet lasts between 2-2½ hours (depending of the kind of visit you prefer) + transportation

Prices of the Ferrer Bobet Winery Tour

Prices start at
110 €
per person for a private Wine Tour to Ferrer Bobet