Torres cellar tour
Visit the Torres Winery from Barcelona on a Private Tour
Private tour to the famous Torres Winery in the Penedes region close to Barcelona. This spectacular tour takes you to one of the world's most important wineries. 5 generations are behind this family business that has not stopped growing since its founding in 1870.
The legendary Miguel A. Torres had his big breakthrough worldwide when he put his top wine, Mas la Plana, against the famed Chateux Latour 1979 and won in a blind test. Today Torres Wines is truly an empire in the wine business and one of the worlds biggest wineries.
Taste some of Torres' best wines
During the winery visit, you will discover how monks came to Catalonia in the middleages an plantet vines. Learn the secrets behind the winery production and get to know the history of the winery. In the tasting room you will taste three classic wines from Torres:
Viña Esmeralda
,
de Casta
and
Coronas
. Hereafter you will visit the shop where you are able to buy some of Torres many excellent products:
Gran Coronas, Mas la Plana, Salmos
(from Priorat),
Celeste
(from Ribera del Duero) or even Torres wines from the United States like
Marimar Pinot Noir
(USA) or
Cordillera Tinto
from Chile. After visiting the shop, you will be taken back to your hotel or we can include a nice lunch in the area with views of Penedès.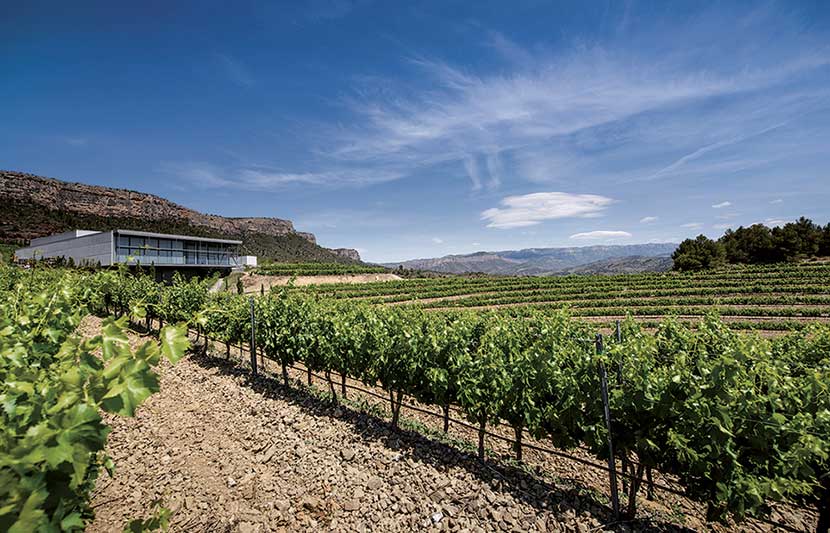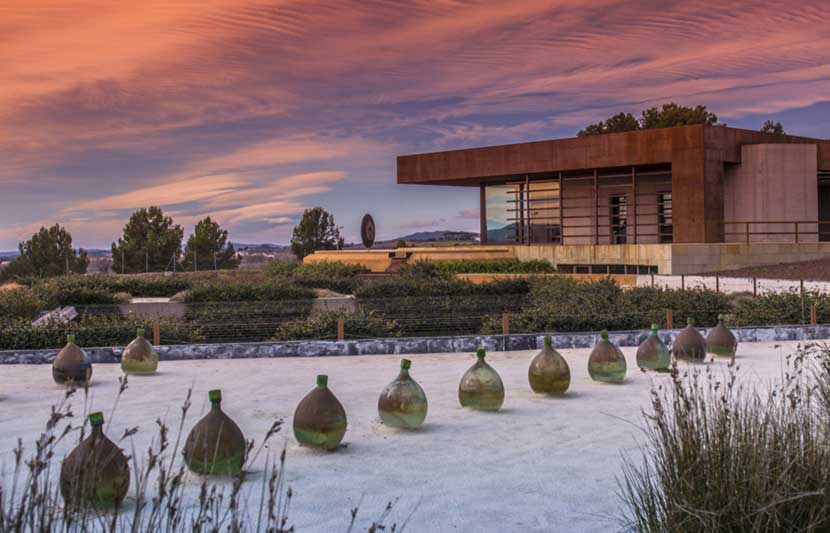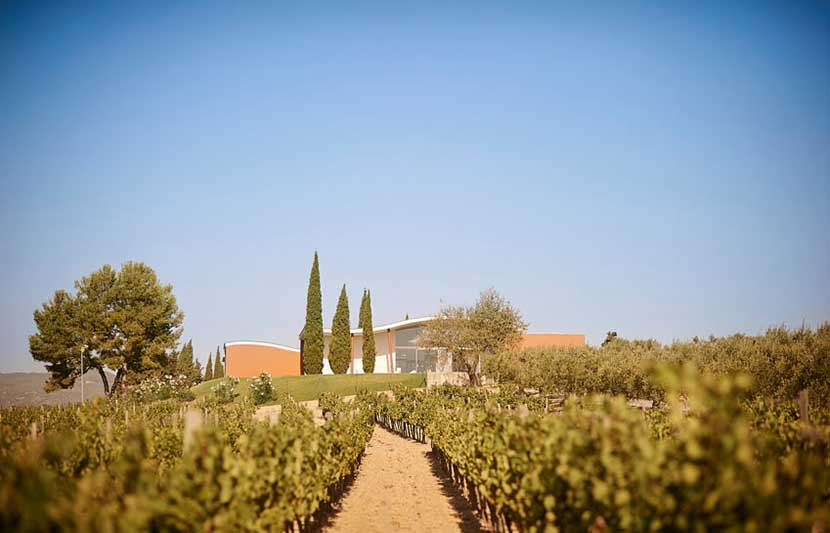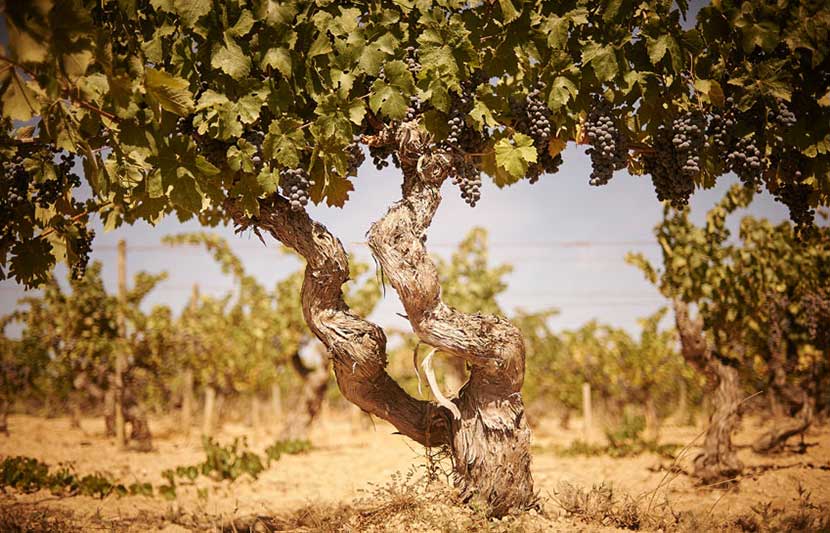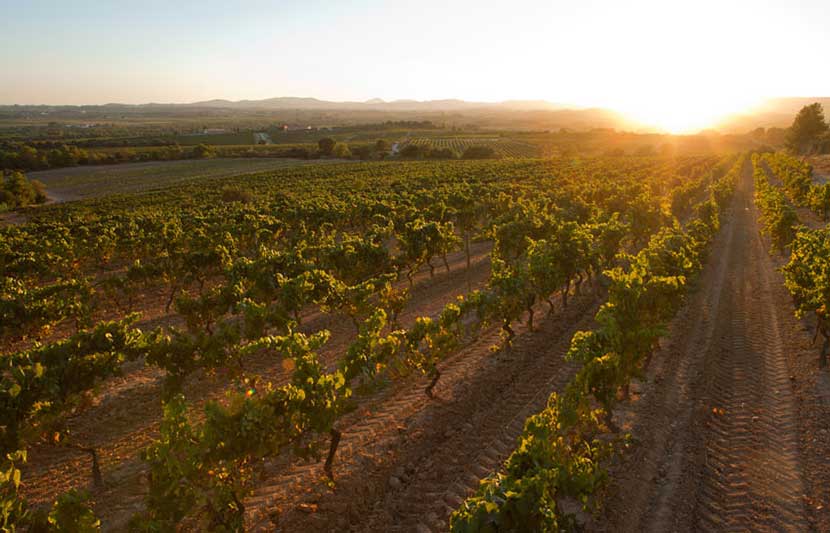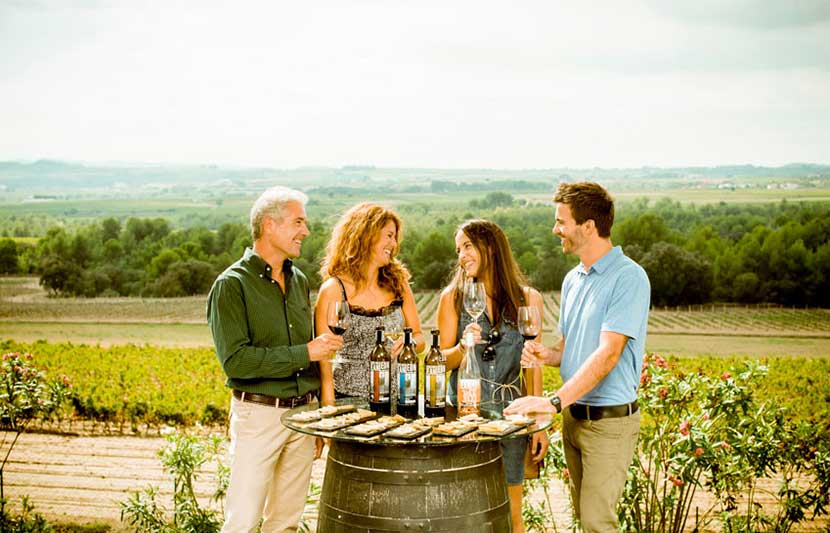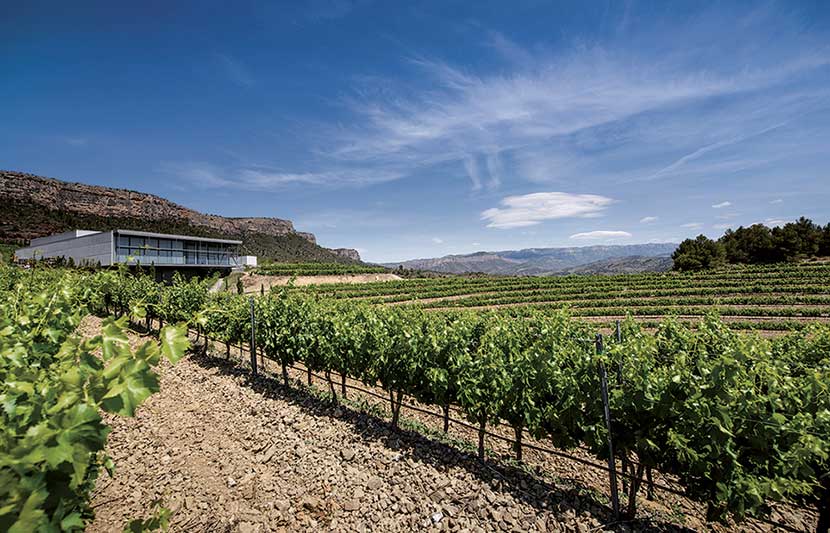 Details for the Torres Cellar Tour
The tour can be arranged for groups of between 8 and 120 people. If you are more than 40 people we divide the group into two, each with their own bus, guide and driver.
The duration of the Penedes Winery Visit

The Torres Cellar Tour is a
4-hour tour
that can be extended if lunch (and possibly a second winery visit) is included. The tour starts with pick-up at your hotel by a private bus. After 1 hours' drive from Barcelona you will arrive to the impressive Torres Winery, where you will have a private visit and tasting.
Wineries to visit in Penedes
There are many other wineries in the wine region Penedes, and the visit to Torres can be combined with other wineries like Parés Baltaá, Albet i Noya, Mas Comtal, Gramona or Codorníu.
Prices of the Torres Cellar Tour

Prices from
58 €
per person for a private Torres Cellar Tour. The price includes private transportation, a driver and a private guide + visit & tasting at the Torres Winery. The tour is only arranged for private groups of minimum 8 people.