DMC in Barcelona
We can take care of the Hotel Booking and Organizing Activities & Dinners
Barcelona Corporate Travel is a registered Travel Agency, DMC and PCO. We can take care of all the details for your corporate group coming to Barcelona. We are in close contact with some of the best hotels in Barcelona to accommodate your group and organize your meetings, we can organize activities, tours and excursions and take care of the transportation from the airport to the hotel and back.
Barcelona - a great destination with a wide offer
Barcelona is an excellent choice for a corporate trip. The city has some of the best and most modern hotels and conference & meeting venues in Europe. Also, the city has more than 9.000 restaurants, going from beach restaurants with view of the Mediterranean Sea to urban restaurants with Michelin stars. If you are looking for a sightseeing tour there are endless possibilities: we recommend to experience the famous architecture of Antoni Gaudí (like La Sagrada Familia, Casa Batlló and La Pedrera), the breath-taking views from the Tibidabo mountain and the Montjuïc hill, and at FC Barcelona's stadium, Camp Nou, you can watch a game in the Spanish League or visit the museum and shop.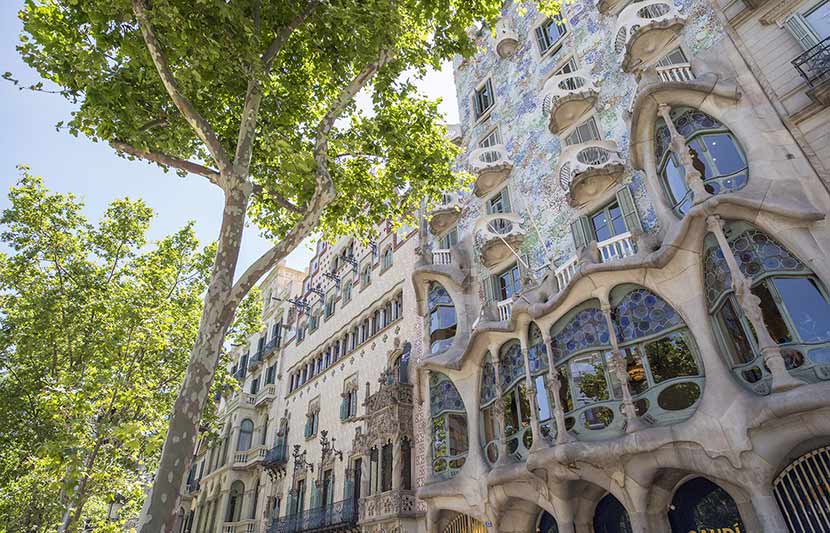 Casa Batlló by Antoni Gaudí is one of the highlights of local Art Nouveau architecture.
Outside Barcelona, even more possibilities appear: let us organize a private winery visit to Alella, a small wine region north of Barcelona with several high-quality producers and the possibility to arrange a lunch paired with the winery's wines. South of Barcelona you have wine regions like Penedès and - if you are looking for the highest quality in Spain - the small and hilly Priorat. Among other possibilities for fascinating excursions we can mention Girona, Tarragona and Costa Brava. There are some excellent hotels on Costa Brava, that makes it possible to combine an-overnight-stay by the cost with the metropolis of Barcelona.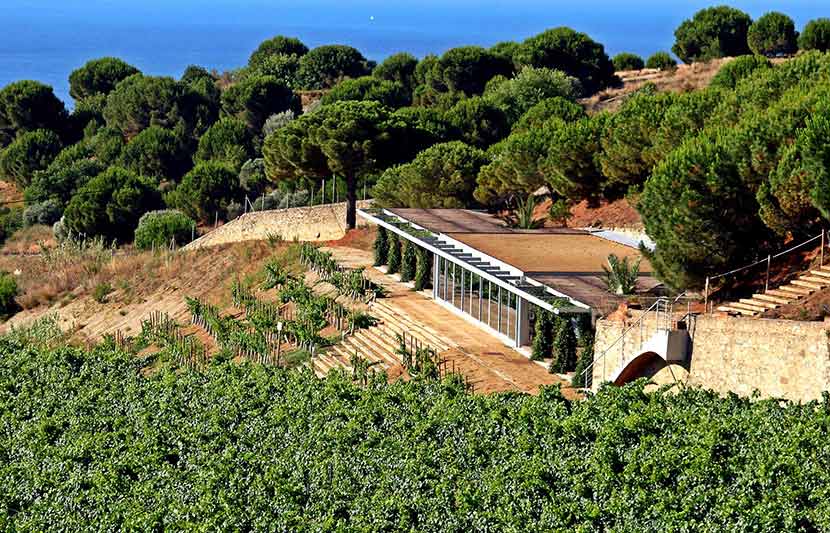 Alta Alella is one of our most popular destinations for a winery visit. The winery produces superb wines and has a location only 25 minutes' drive from Barcelona
Incentive and corporate meeting programs
Barcelona Corporate Travel specializes in organizing hotel reservations, meeting rooms, sightseeing tours and gala dinners for companies coming to Barcelona. We have more than 10 years of experience, the local knowledge and expertise that makes it possible to organize successful events and incentives.
Customized service
We offer tailored, custom made programs to our clients and will tailor the event according to your wishes.